Author Archives: Sems - Page 6
This coupon, THANKS25, gives you 25% off on anything (subscription based software gets 25% off only for the first month) So, if you have a mobile device (Pocket PC, Blackberry, Nokia and more), head to www.handango.com ...
I thought this might come handy, as there is several blog posts on Blackberry Connect (Updated October, 2008) Windows Mobile 5 Phone / Windows Mobile 6 Pro: 4.0.0.67 4.0.0.84 4.0.0.90 4.0.0.91 4.0.0.92 4.0.0.94 4.0.0.97 4.0.0.100 4.0.0.103 * New Windows Mobile 5 Smartphone / Windows Mobile 6 ...
A friend of mine brought me a new toy - A Google G1 phone. First thing, I contacted my friends at Horizon Wireless and they provided me an unlock code in minutes and very cheap. Then ...
In today's keynote speech, it was announced that Skype and Digium are committing working together. Stay tuned for more info. This will be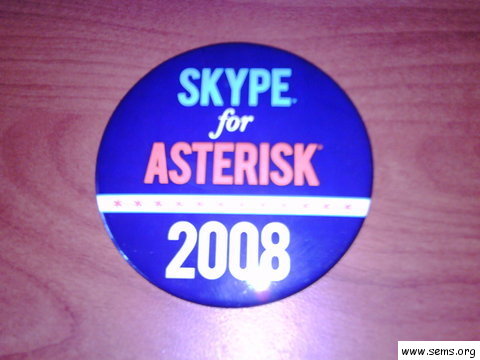 Today at Astricon 2008, Mark Spencer (from Digium) and Stefan Öberg (Vice President and General Manager of Telecom for Skype) dropped the bomb. 'Skype for Asterisk' (Here is the cool looking pin distributed after the ...
You can read my thoughts on Blackberry Bold at BerryReview And while you are there, you can grab the latest OS 4.6.0.134 from this
Finally got my notice from Rogers, they are releasing Blackberry Bold on 21st. Yippie :)
Pwnage tool 2.0 is out and it can jailbreak and unlock 2G Iphones, jailbreak Itouch and 3G Iphones as well. I unlocked my 2G Iphone with it and worked like a charm. Very easy to ...
Yesterday, after waiting 7.5 hours in total, I got my 3G Iphone from Rogers. I have to congratulate both Rogers and Apple for so NOT being prepared for the launch. Both companies activation systems went ...
If you have installed the latest 4.5 OS to your Blackberry device, you'll notice as part of Documents to Go included in the OS package, you'll get Word to Go and Slideshow to Go, but ...